To arrange for us to come and meet you, call us FREE on:
01344 300416
Personalised Home Cleaning
Our Cleaners
Every one of our cleaners is thoroughly checked to give you peace of mind.  When our cleaners apply to us at Featherdusters they are initially interviewed by telephone to ascertain suitability.  Next we meet them face to face in their own home and, assuming we are happy, we then take up at least two references.
In this way we are able to fully validate each cleaners ID and personal circumstances, so that you are assured of a reliable and trustworthy service that is responsive to your needs.
In fact only 1 in 50 applicants successfully register to become cleaners at Featherdusters.
Our Domestic Cleaning
Whatever the size of your house we can provide you with a domestic cleaner to suit your needs.
Regular Weekly Cleaning
When we meet you in person we can advise on the length of time it will take to clean your home, taking into account your individual requirements.  That's the beauty of the way we work, we appreciate that not all homes are the same and not all clients want an identical service.  We will also take into account your budget and work out the best possible plan for you.
Regular Fortnightly Cleaning
This is similar to our weekly service, but with our fortnightly cleaning you may wish to prioritise certain areas or create a rolling cleaning plan with your cleaner.  Your cleaner will be flexible to your needs.
Spring Cleans
Imagine coming home to house cleaned from top to bottom, knowing that everything is pristine clean.  We offer a bespoke Spring Cleaning service to our regular only clients.  This is a privileged service and benefits from being truly great value for money.  It could take the form of a thorough deep clean of your home once a year, and can take place at any time that suits you.  These spring cleans are 20% less per hour than your normal cleaning and are therefore very popular with our clients – another unique service from Featherdusters.
Ironing
A regular ironing service is also available, but please make sure you specify this as one of your requirements from the beginning as not all cleaners provide an ironing service.
Whether you have chosen weekly, fortnightly or bespoke Spring cleaning you can rest assured that your own equipment and preferred products will be used.  This ensures a hygienic, secure clean using products you select and are familiar with.  If of course you would prefer your cleaner to supply the cleaning products please discuss and agree this with them – the cleaner will probably charge a little extra for providing these items.
Owner Profile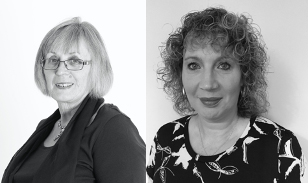 Home cleaning by Reliable, Friendly and Trustworthy cleaners at amazing value for money – typically £17.95 per hour.
Featherdusters have been proud to deliver outstanding domestic cleaning services to thousands of happy and satisfied clients in Bracknell, Wokingham, Crowthorne and Ascot for nearly 20 years.
Over the past two decades we have loyally served a wide variety of discerning clients and during this time have established an enviable reputation as one of Berkshire's most respected cleaning companies.  We provide only the highest quality, vetted and referenced checked domestic cleaners.  This allows us to personalise our service by sending you the same cleaner each week and thus ensuring your cleaner is someone who is totally suited to your needs.
Our reputation is one of our most treasured assets and one of which we are justifiably proud.  Please do read just some of our many customer testimonials here.